Application Search
Select your region, make, model and year to display applications
Lowering imports used to mean serious tire wear. Then enthusiasts discovered
SPC Performance, and found that our alignment parts could solve their problems. Since then, SPC Performance has been on the leading edge. From Honda's to Scion's, Ford's to Nissans' SPC Performance has an application to make your sport compact not only handle like never before, but improve tire wear at the same time. Find your application using the search below.
Acura RSX
67230 Rear Camber Arm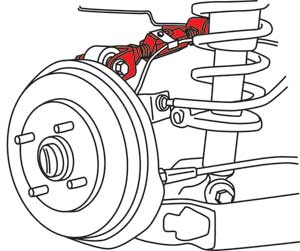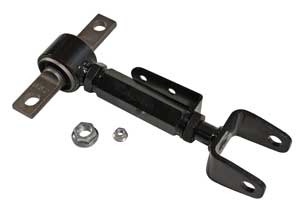 This EZ Arm corrects rear camber on Honda's redesigned 2001 - 05 Civic along with the 2002 and up Acura RSX. Simply replace the OE arm with this arm, perfect for stock height and lowered vehicles.
Rear Adjustment range: Camber -4.00 degree to +6.00 degree
Installation Time: .5 hr/side
Required: 1 per wheel